Schaeffer Marketing Group represents many lines that can help give our contractors a competitive edge – to work faster, smarter and to present the best overall bid on jobs.
AMP – American Midwest Power
With Ameren approval to combine equipment such as CT's with PT provisions and more lever bypass meter sockets than any other manufacturer can offer into a single vertical switchboard section, we eliminate pipe and wire between enclosures, shrink the footprint and lower overall installation cost.
Armorcast Products-
The Armorcast Products Company line of Fiberglass Box, Vault and Manhole Assemblies are designed to provide maximum strength and durability. Lighter than traditional concrete, they are easy to install and provide superior strength and longevity. Drilling holes in fiberglass boxes is easy to do – and fast. All products meet all WUC and SCTE / ANSI 77 specifications.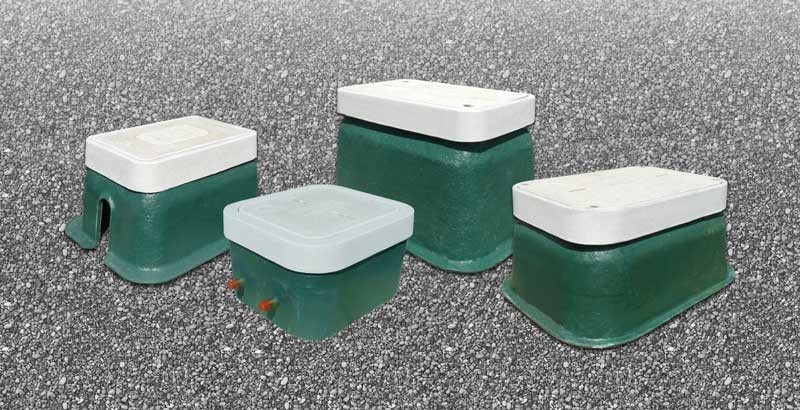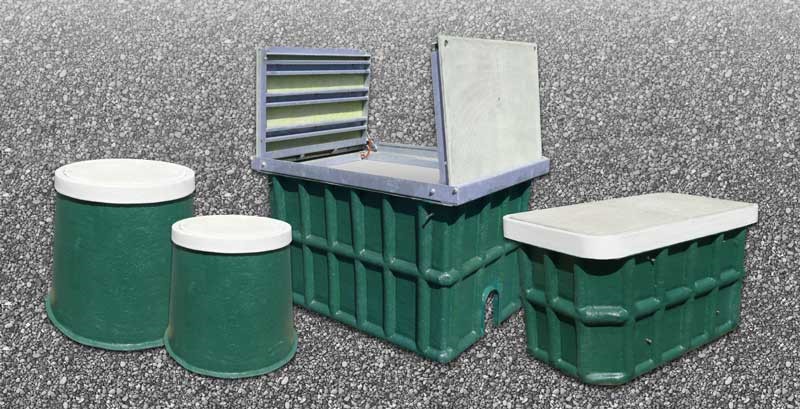 Bridgeport Fittings
Real product solutions that solve installation problems and delays.
Straps that are UL listed for use with multiple conduit systems, for multiple sizes to reduce stock SKU's on job sites.
Split grounding bushings can be installed before or after pulling wire and making connections. Mighty-Rite's innovative hinged design adjusts and aligns easier – even in tight spots. Our adjustable lay-in lugs accept and position conductors for simple access.
EMT slip couplings and connectors make repairs or installation in tight spots easier.
Transition fittings of all types make connecting two different conduit types together without using a GRC coupling as a "go-to," which is not allowed by code.
Single and duplex 90 degree snap-in MC fittings make tight bends into junction boxes a snap!
Two, three or four to one EMT connectors replace junction boxes and make it easy if KO's are limited on a box.
Raintight reducing sealing washers – no more "oops" with the wrong size knockout in wet locations.
Raintight offset nipples make coming into that knockout easy, with no conduit bending.
Push EMT couplings and fittings connect and maintain ground path in a fraction of time needed for set screw or compression fittings!
The intersystem ground rod bridge clamp replaces three SKU's, is 2/3 the cost and installs in 1/2 the time.
Raintight 3-piece couplings are self-aligning for easier installation.
Visit the Bridgeport Blog for more ideas – http://www.bptfittings.com/Blog – or our YouTube channel – https://www.youtube.com/user/BridgeportFittings.
Carlon (Thomas & Betts) –
High energy efficiency is possible with the Carlon® DraftTight® Non-Metallic Box – without the labor intensive, messy spray foam. The DraftTight® box features a gasketed front flange that provides a seal from the box to the back of the dry wall and gaskets over cable-entry points to prevent airflow from entering the house. This saves heating costs in winter and cooling costs in the summer. The Carlon® DraftTight® Non-Metallic Box is also available for ceiling receptacles and for retrofitting in residential remodeling projects.
Carlon® Adjust-A-Box® Non-Metallic Electrical Boxes from Thomas & Betts adjust for different wall thicknesses with the turn of a screw. They can be used in a variety of applications, including remodeling and new work, and come in a variety of sizes and orientations. The horizontal box is perfect for kitchens, bathrooms and baseboards, and is ideal for use with ceramic tile.
Get this same adjustability with Carlon® Adjust-A-Box® Residential Floor Boxes. With options of white, ivory, brass and stainless steel, we have the colors to complement any home décor.
Carlon® Flex-Plus® Electrical Non-Metallic Tubing (ENT) and accessories from Thomas & Betts require less time to install than traditional conduit systems, enabling savings in labor and cost. Available in Carlon Blue™, the non-metallic flexible raceway is designed for use in walls, floor and non-plenum ceilings. ENT™ is lightweight, flexible (it can be bent by hand) and free of sharp edges, all of which reduce the time required for installation.
Carlon® Flex-Plus® ENT™ can be installed as one continuous length from box to box, eliminating the need for couplings. Because it can be bent by hand, there is no need for benders or elbows. Carlon® Flex-Plus® ENT™ is also easier to pull wire through. Field tests show that it takes only 1.5 minutes to push 3 #12 wires through 40' of ½" ENT with the equivalent of 4 90-degree bends. Available in yellow, for communication circuits and signaling cable; in red, for fire alarm circuits; and blue, for power circuits.
Carlon® Flex-Plus® ENT™ Quick Connect accessories also contribute to reduced installation time – including boxes with feet and concrete caps, braces, spacers, stub downs and transition fittings.
Repairing broken polyvinylchloride (PVC) conduit is no longer a back breaking and time-consuming task with the Carlon® PVC Conduit Repair System from Thomas & Betts. The exclusive, patent-protected design allows contractors to maintain the inside diameter of the conduit, reducing repair time from 20 to less than two minutes. Includes couplings, adapters, reamers and plugs designed to repair broken PVC conduit or stub-ups, quickly and easily. To repair PVC conduit with the system, simply cut off the broken conduit, ream the inner diameter and insert a coupling or adapter. The system is available in sizes from one-half inch through two inches.
Carlon® Snap-N-Stac® Combo Duct Spacers are specifically designed to replace the two-piece base and intermediate spacer system, by combining the conventional base and intermediate spacer into a single unit! Less inventory required. Manufactured out of highly engineered thermoplastic material, they sit nicely in the trench and are strong, durable and able to withstand the rigors of concrete construction. They feature an innovative horizontal and EXCLUSIVE vertical locking system and can be used as either a base or intermediate spacer. These spacers also feature molded-in rebar holder on two-way and three-way.
Current Technology (Thomas & Betts) –
HPI – High Performance Interconnect system adds more location flexibility within the electrical room and significantly reduces the installation time. This dual shielded, triple insulated multi-core power conductor specially constructed to minimize interconnection impedance for SPD installations. The HPITM -SPD Connection System has 25% of the typical impedance of the regular cable and allows the installer to increase the interconnection cable length by up to 4 times, while maintaining the clamping voltages to acceptable clamping voltage levels, ensuring maximum SPD unit performance.
Cree –
Cree SmartCast® Technology – Cree's intelligent light solution that's automated, intuitive, intelligent, efficient – and so simple, it just works.
Cree's Smartcast Technology is the ultimate in labor savings. Save on labor to install a system with dimming, occupancy sensing and daylight harvesting. Save on maintenance costs as you no longer change out lamps often due to frequent switching of occupancy sensors. Save 40% additional energy costs with these controls, OVER your savings enjoyed by switching to LED! Call Schaeffer Marketing Group today for a live demo and information on Smartcast.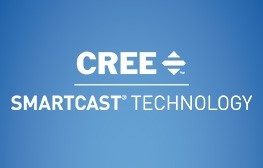 Deco –
Deco Lighting offers products with longer life than most other LED products, which means less labor costs over the life of the products. With a 10 year warranty that covers labor costs, you are assured to have interior, exterior, commercial, residential and industrial LED lighting that offers just the right solution for you and your customer. Get Deco Lighting at GetDeco.com
Duraline

Foreverlamp –
The Foreverlamp Series of plug-n-play lamps feature a patented cooling system and innovative design that allows for a quick and easy plug-n-play installation to replace HID lamps.   Each lamp is designed to work with the existing magnetic ballast and sockets and doesn't require any re-wiring or reconfiguration contractors to install.  Installation simply involves unscrewing the existing lamp and replacing it with a Foreverlamp. As simple as changing a light bulb!
Cable in Conduit saves installation cost with pre-installed cable in HDPE, ready to be installed via open trench, plowing or directional drilling.
Jefferson Transformer –
Jefferson® PLUS™ K-rated transformers are ideal for non-linear, electronic applications where standard transformers severely overheat and fail. Non-linear (K-factor) transformers save money and eliminate downtime by handling the excessive harmonics that cause standard transformers to fail prematurely. Lower flux densities in K-factor transformers are designed to reduce the effects of harmonics on core heating. The neutral terminal in these units are double sized to accommodate triplen harmonics.
The Jefferson® PLUS™ 424 Series transformers are smaller in size and up to 20 percent lighter in weight for easier handling and installation. These space- and labor-saving units are ideal for limited spaces where electronic loads present non-linear currents. The compact, robust units can be used where space restrictions dictate the use of smaller and lighter transformers. All units in the 424 Series and 224 Series provide electrostatic shielding for noise attenuation
LED LIGHTING = LABOR SAVINGS
When you think of upgrading lighting in your facility, you may not think about Labor Savings. Truth is, LED lamps and fixtures have a much longer life than traditional light sources currently installed. Over the life of an LED product, calculate labor saved on lamp and ballast maintenance for additional savings and a faster payback on your investment. Use the maintenance crew for other projects to increase productivity and save energy instead of maintaining traditional lighting.
Nicor –
The Nicor Prime Chime kit combines both line voltage and low voltage into a single unit and offers a paintable faceplate making it the most versatile choice. Installs quickly into a standard 2-gang dual voltage box (dual voltage box SC200DV). With multiple pushbuttons installed in your new or existing home, you can set up different doorbell signals for different entrances. This allows you to keep track of exactly which door to answer. You can daisy chain up to four Prime Chimes. Wiring the transformer in the same location as the chime allows the contractor to save time and hassle – not having to locate the transformer in an attic or basement space far from the chime.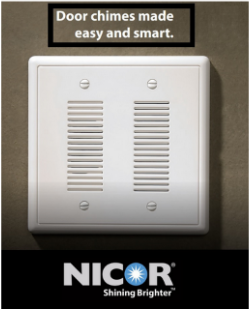 NSI –
Save time, save labor, and increase profit with Polaris™. Choose Polaris™ for heavy duty, secure connections in a range of applications. And when it comes to motors, reach for Polaris Grey™ for fine stranded and flex copper connections. Need direct burial or submersible connections? Polaris Blue™ is the contractor's choice. Polaris™ insulated connectors are cULus listed, abrasion-resistant and come as multiport, stacked, or custom-made for your application. See why the original really is the best.
Ideal for add-ons, changes to motor feeds and quick power-ups in a constantly changing oil and gas environment NSi's solutions provide labor saving solutions. NSi's Easy-Splice™ products are versatile in application, flexible and reusable. When time is of the essence, drop the tape and reach for NSi Gel Splice Kits, Heat Shrink Kits and more.
NSi's Easy-Twist™ is easy on the hands and it's finger-friendly. It grabs wires quickly meaning fewer twists are needed to secure the wire. Compared to other connectors, Easy-Twist™ takes fewer twists, less time and less labor. Standard, winged, hi-temp and grounding connectors are available in all wire sizes and in an array of package types to suit the size of your job. Find out more about the engineering behind NSi's Easy-Twist™.
Picoma-
Gone are the days of three-piece couplings.
The newest product in Picoma's product portfolio, SpeedCouple is a pre-installed elbow coupling that will help you save up to 50% on materials while increasing productivity.
Ideal for tight spaces, you no longer have to turn the elbow. With SpeedCouple, just turn the coupling and let the threads do the work. Connecting in half the time when compared to conventional couplings, the savings will add up immediately!
Picoma's SpeedCouple is available:
On rigid steel elbows
For standard and special radius elbows
In trade sizes 2–5
https://www.youtube.com/watch?v=F694NnbSjI0
Prime Conduit-
Bore-Gard® is the lowest cost solution for installing conduit in directionally drilled applications. When considering all of the advantages that Bore-Gard offers, it is obvious why so many have standardized on Bore-Gard. Leading contractors and Electrical Utilities are using Bore-Gard instead of HDPE to lower their costs when installing telecommunications and electrical conduit via directional drilling. Simpler handling, faster assembly, and lower labor cost all lead to increased productivity and lower overall costs. Some contractors that use Bore-Gard have claimed to be able to do 2 to 3 bores in a day (versus only 1 bore per day with HDPE pipe) because of the time and labor savings Bore-Gard offers. Shouldn't you benefit from all of the advantages of Bore-Gard?
Multi-Gard® saved on installation costs in many ways. Pre-installed conduits that provide separate paths for wire/cable that are straighter than pulled-in innerducts and allow for longer pulls and fewer man holes. Faster installation with straight sections. No field applied lubricant needed. PVC, boreable PVC, fiberglass, GRC, PVC coated GRC and EMT versions available for all applications. Multi-Gard® offers lower total installed costs for your job!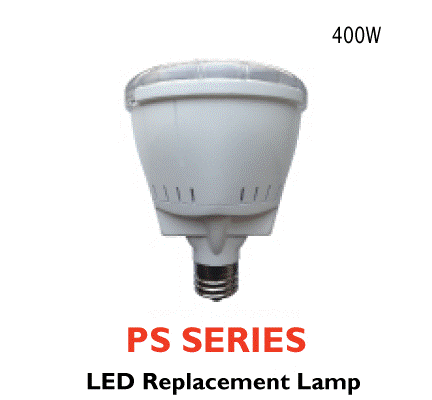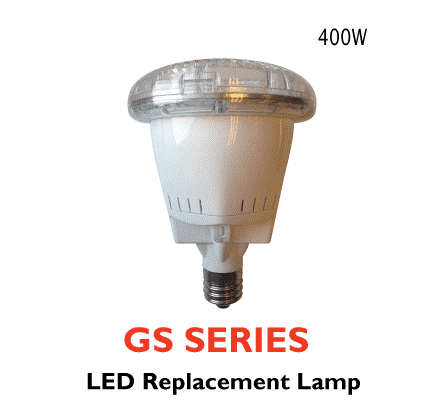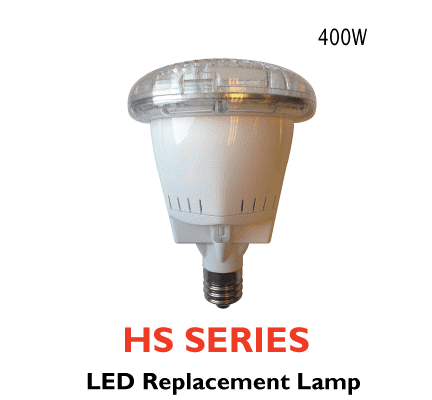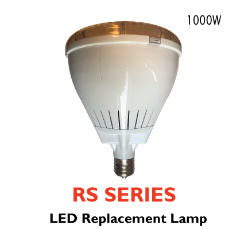 Eiko –
Save labor when maintenance crews no longer change out T5HO, T8, CFL, HID and PLL fluorescent lamps so frequently. Longer lasting LED lamps reduce energy bills as well as maintenance budgets, with the same or higher light levels.
Click HERE for LED lamps from Eiko.
ULT –
ULT retrofit solutions help upgrade to LED lighting simply and easily.
United Fiberglass-
United Fiberglass is a labor savings line entirely due to being lightweight compared to GRS and PVC-coated GRS.  Specifically, our elbows make contractors much more productive. With metal elbows, it usually takes two people to handle large radius elbows over 3" in diameter. However, fiberglass elbows are so light, you can lift a 4x90x36 with one hand. Call us for your next inquiry on fiberglass conduit and elbows.
· Lightweight—One Man Installation!
· 4" Rigid Steel Elbow = >60lbs
· 4" Fiberglass Elbow = <10lbs
· Easy to Install—our elbows arrive with bonded PVC or fiberglass couplings or fittings.
Wago
221 Series LEVER-NUTS® Compact Splicing Connector
Fast, easy, and safe wiring of all wire types (solid, stranded, flexible) in the smallest possible space.
The transparent housing further enhances safety by allowing for visual verification of proper wire insertion AND proper strip length at a glance.
The housing of 221 Series has two test slots to contribute to easy testing of the connector no matter the orientation.
Saddle for 221 connectors allows din rail mounting and easy organization of wire.