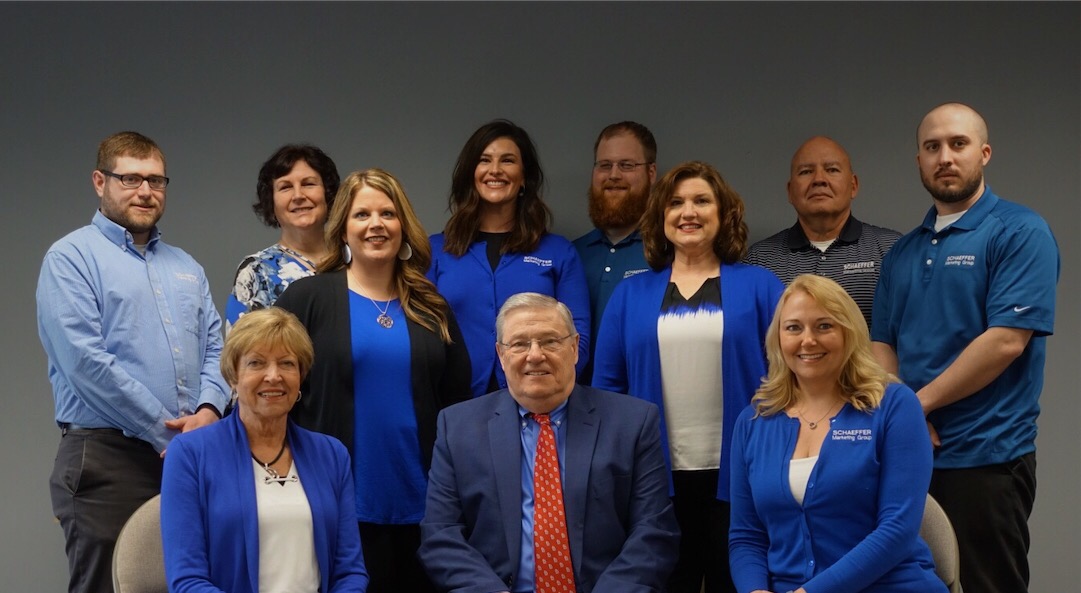 MISSION STATEMENT
Schaeffer Marketing Group is a premier family owned firm, representing leading electrical, lighting and controls manufacturers with integrity. Our team provides service, training and innovative solutions to maximize value for our company, our customers and manufacturer partners. Education and investment in our team members continuously improve our solution sets, create demand, and provide excellent proactive customer service with ethics, expertise, accountability, timeliness, and respect.
Experience and Qualifications of Personnel

P.E. and CPMR, Owner and Outside Sales
BS, 1970, Engineering Management, Missouri S&T ; MBA, 1975, Washington University; Co-founder of Schaeffer Sales in 1976. Maintains his Professional Engineering License in MO and IL. CPMR graduate (Certified Professional Manufacturer's Rep.) Mike was a recipient of the Michael A. Postiglione Award for 2014 in recognition by the Electrical Board of Missouri and Illinois for his efforts "above and beyond" to ensure that the Electrical Board remains a successful organization.

Owner and Outside Sales
B.S., Business Administration – Marketing and Logistics and Operations Management, University of Missouri – St. Louis, 1994. Four years' experience with Frost Electric Supply as a Marketing Specialist. Began in inside sales with SMG in May, 2000. Kris received the Gem Rising Star Award from Electrical Wholesaling Magazine which recognizes independent reps whose early careers and industry contributions show promise of leadership.

Owner, Sales Management
Joined the Schaeffer Sales team in 1983 and continues as a principal and sales manager. Years of experience in inside and outside sales. Currently enjoying partial retirement, Brenda continues as a principal, accountant, HR manager, and office manager.

Outside Sales
B.S., Human Environmental Studies – Merchandising with a minor in Marketing, Southeast Missouri State University, 2003. Twelve years' experience in retail management. Joined the SMG team in January, 2016

Outside Sales Specialist
B.S., Engineering Management – Missouri S&T, 1988. With experience in industrial controls for factory automation, Darla will be calling on distributors, contractors and specifiers. She joined the team in December of 2016.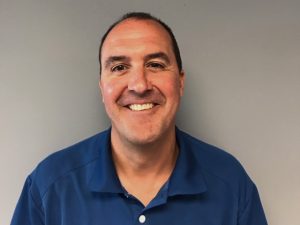 Outside Sales
B.S., Marketing – Fontbonne College, 1993.  15+ years' experience in sales, marketing, inventory management, and customer service at one of the largest manufacturers of primary batteries and personal care products.  He joined the team in June 2019.
Outside Sales
B.S. Soil Physics – Southern IL University at Carbondale, 1997.  Journeyman Wireman in Local 34,  17 years of experience in electrical distribution.
Joined the team 2020

Executive Assistant
B.S., Human Relations – Rockford University, 1988. Kim worked part-time for Schaeffer Marketing Group from 2007 to 2014.  She returned in January of 2018 to assist with HR, accounting, and other administrative responsibilities.

Inside Sales and Quotations
BS Business Administration, Rockhurst University, 2004. John joined Schaeffer Marketing Group in April of 2006. John was named the Inside Salesperson of the Year for Picoma in 2014.

Inside Sales and Quotations
Associate of Applied Science, Office Systems & Technologies, Executive & Legal from Jefferson College, 2005. Jamie joined the team in March of 2008. Jamie was named the Inside Salesperson of the Year for Universal Lighting Technologies in 2011.

Lighting Quotations
Associate Degree of Technology in Electrical Systems Design, Ranken Technical College, 2009. Geoff joined the SMG team in December of 2010.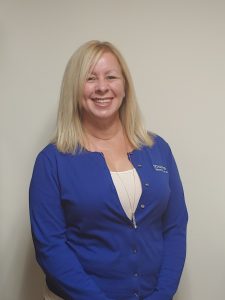 Inside Sales and Quotations
Experienced as a project manager with a major electrical distributor and with an electrical manufacturers' rep firm. She also owned/operated a small successful business for 15 years.  Jill joined the SMG team in September of 2019.
Distribution Policy
Virtually all lines are sold through wholesalers, with very few exceptions.
1. Contacts are made with all electrical distributors and contractors, electrical specifying engineers, architects, electrical utilities, government facilities, major city governments, and boards of education, colleges and industrial firms.
2. Samples are demonstrated and displayed to specifying engineers, architects, distributors, and contractors. Engineering and distributor sales meetings are often held. Joint calls with distributor salesmen are often scheduled for the purpose of training and motivating distributor salesmen. Lunch-and-Learn meetings with specifiers and distributors are held frequently.
3. We often participate in distributor open houses, counter days, electrical association, specifier luncheons and dinners, training presentations, etc.
4. Manufacturers' promotions and sales campaigns are carried out and leads followed up. Ongoing projects are followed via CMD reports.
5. Direct email campaigns are used to supplement manufacturer mailings, to distribute interesting articles and promotions, and to promote products to both prospective and existing customers. The agency has an extensive email address database for direct email.
6. Order service is provided efficiently by four inside sales service personnel. Six incoming telephone lines and two fax lines insure easy access to the agency at all times.
7. The agency is fully computerized. All personnel are connected to each other via a Windows NT network and to the world through the internet. Access to order entry, inventory status, e-mail, quotations, and sales history is available at all times. Outside sales personnel carry phones and tablets with email and internet access